Writing for Fun
June 2013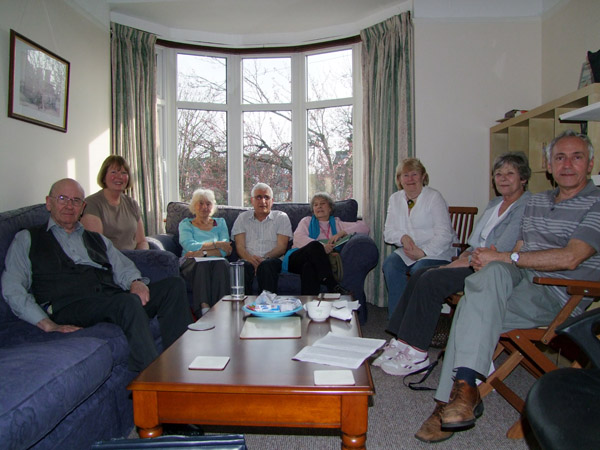 On Thursday 27th June 2013, six members gathered at my flat.
This month we tried something a little unusual. Instead of having a specific topic to write aout, each member was asked to select a favourite song and to write a story based upon that song.
It is probably typical for our age group, but most songs were from the early years, but we had a very wide variety of songs and some delightful interpretaions of them.
Our new member, Bob, treated us to another story he had written when he was given the title simply: 'Green Tea' and demonstrated that with imagination it is possible to write a coherent story on just about any title - a lesson to us all!
Yet another enjoyable meeting.


Lovers of the World Unite - Bob Wendelkin
Silver Lady - Diane Silverston
Silver Lady (poem) - Diane Silverston
How am I supposed to live without you - Joan Bond
Secret Garden - Maureen Rampersaud