Writing for Fun
January 2013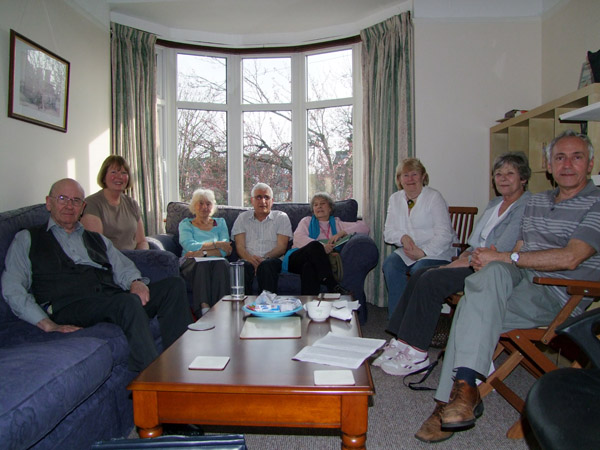 On Thursday 24th January 2013, five members gathered at my flat.
Our topic this month was A Step Into The Unknown.
It is a great shame, but one of our members has moved away and a second has quit the group from pressures of other commitments, so we are pared down to six member now. There is therefore room for more and any budding writers out there are more than welcome to come along and give us a try - we don't take ourselves too seriously and we don't bite!
Needless to say, with five members we still managed to put the world to rights, feast on tea and cakes and even found time to read out our stories. Again, a diverse collection of stories from a common topic. Fun!
A Step Into The Unknown - Diane Silverston
A Step Into The Unknown (1) - Joan Bond
A Step Into The Unknown (2) - Joan Bond
A Step Into The Unknown - Maureen Rampersaud
A Step Into The Unknown - Peter Rogers
A Step Into The Unknown - Pete Norman